Yep, I said free. I'll tell the short version, got a call from a guy from work saying someone broke down on the way to work. Now he has broke down several times in the past and was tired of messing with it. Also it probably didn't make things any better that he broke down in front of some jackass's house and was giving him grief for breaking down in front of his house....so since I had a truck and trailor, of to the rescue. Now I was told it was a Blazer, and that was it!! Of course I'm thinking it's a rusted P.O.S S-10 Blazer and I can just scrap it and make a couple of hundred, but when i pulled up this is what I seen....[img]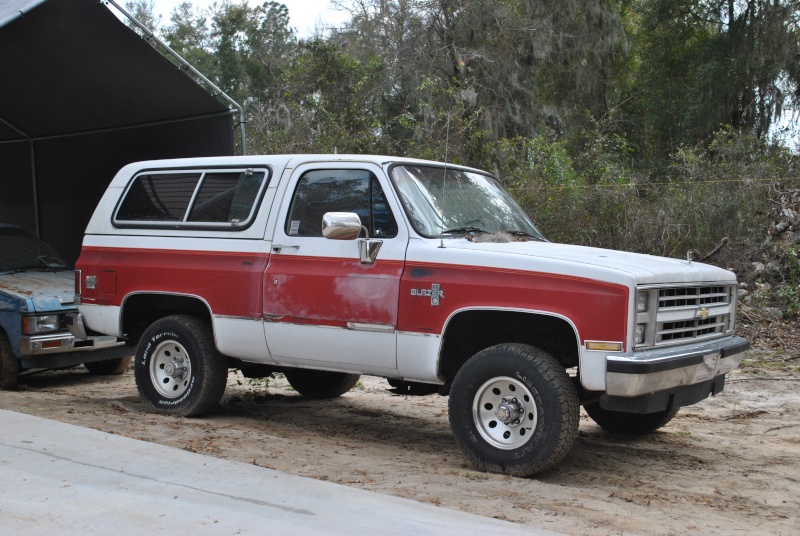 [/img]after meeting with the owner, he gave me the keys and the title shook my hand and said "good luck". I hopped in and drove it on the trailor and took it home. After walking around it, I found out I was just given a rust free Camper Special, with a blown head gasket......ain't life great!!
cant beat that! i will be doing a post about my old k5 soon..ended up on 2.5 tons with a 383 stroker in it.
I would like to see that.....I'm going to do a mild 383 with the TBI, it's gonna be the fiancee's ride so nothing to wild.
Holy Crap!!! I like to see the fiancee climb into that to go to work....
thats when it was on 54's..it was much more fun on 44" cut boggers later,would pull the fromt tires if i hit something just right



Posts

: 20


Join date

: 2013-02-09




---
Permissions in this forum:
You
cannot
reply to topics in this forum